The ICCM and Stratford Business School have been busy developing a newly accredited ICCM Diploma over the last few months. The examining board, Pearson BTEC (the old Edexcel brand) have made national changes to all HNC and HND programmes for September 2016 which include a range of new up to date units. It was time to update the ICCM Diploma units and ensure that this professional qualification was officially recognised as a complete HNC in its own right. The new ICCM Diploma is also part of the Ofqual Regulated Qualifications Framework (RQF).
NOTE that a unit in the Management of Natural Burial Grounds has been included. A new Diploma in the Management of Natural Burial Grounds is being developed and will be launched shortly. Those that have already gained the Diploma in Cemetery and Crematorium Management can complete this new unit to gain a second Diploma.
ALL DIPLOMA MODULES ARE ACCREDITED TO BTEC HNC STANDARD with external monitoring and verification being undertaken by Edexcel.
The fully accredited BTEC HNC Diploma is the only specialised qualification currently available to those employed within the Burial and Cremation Service.
Those studying will also require Associate Professional membership – download the membership application form here. This does not apply to those studying the Administrative Services unit only.
An Education Seminar is held annually that allows students, tutors, Stratford Business School and Institute officers to gather together at this networking educational opportunity. Students are able to complete at least one assignment during the seminar. Full details are available here.
The Diploma is adminstered for the Institute by the Stratford Business School (SBS) who we are pleased to be working in partnership with.
Join the CPD SCHEME and prove your \Continuing Professional Development.
ICCM DIPLOMA – THE ONLY FULLY ACCREDITED, SERVICE SPECIFIC QUALIFICATION AVAILABLE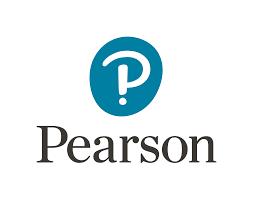 Structure of the Full Diploma Course
The structure and full details of the Diploma can be found in the Education Handbook
Baby and Infant Cremations
The Crematorium Management Unit contains a separate section covering this sensitive issue. Those that have previously completed the accredited crematorium management unit can upgrade their qualification by completing assignments specifically relating to the management and operational aspects of baby and infant cremations. Download information and application form here.
Holding an ICCM a Diploma demonstrates not only the possession of a recognised academic qualification, but also recognises an individuals character and commitment to developing his or her own management competencies in a specialised and sensitive field of work.
Study is flexible and caters for those that wish to progress to the full Diploma together with those that only want to go as far as the certificate stage or those that only wish to take one module relevant to their particular role. The panes below explain the full Diploma and the certificate stages.
ICCM Certificates
On completion of the required combination of core and other modules students will be awarded the ICCM Certificate for either Cemetery and/ or Crematorium management and/or Certificate in Office Management. The required combinations are
ICCM Certificate in Cemetery Management:
Cemetery Management
Cemetery & Crematorium Law
Managing Operations and Teams
ICCM Certificate in Crematorium Management:
Crematorium Management
Cemetery & Crematorium Law
Managing Operations and Teams
ICCM Certificate in Natural Burial Ground Management:
Natural Burial Ground Management
Cemetery & Crematorium Law
A choice of one of the other Option units
EXEMPTIONS
Those with non-core subject qualifications gained elsewhere may apply for exemption(s) from certain Diploma modules. The Application for Exemption Form should be completed and submitted with the appropriate evidence requested.