ICCM DIPLOMA – THE ONLY FULLY ACCREDITED, SERVICE SPECIFIC QUALIFICATION AVAILABLE TO THOSE WORKING IN CEMETERIES AND CREMATORIA
The ICCM and Stratford Business School have developed an accredited ICCM Diploma, which is examined by the examining board Pearson BTEC (the old Edexcel brand). New units have been introduced to ensure that this professional qualification is up to date and fit for purpose, and is recognised as a complete HNC in its own right. The ICCM Diploma is also part of the Ofqual Regulated Qualifications Framework (RQF).
The fully accredited BTEC HNC Diploma is the only specialised qualification currently available to those employed within the burial and cremation Sector.
Those studying will also require Associate Professional membership – download the membership application form here.
To help Diploma students with their studies, an Education Seminar is held annually. At the Seminar, students work in groups to complete assignments, which are marked by attending tutors. Support at the event is provided by tutors, Stratford Business School and ICCM Officers, and it is an excellent opportunity to complete at least one assignment and to network with other professionals from around the UK. Further details are available here.
The Diploma is adminstered for the ICCM by the Stratford Business School (SBS) who we are pleased to be working in partnership with.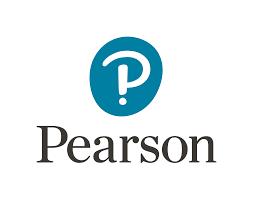 Structure of the Full Diploma Course
The structure and full details of the Diploma can be found in the Education Handbook
Holding an ICCM Diploma demonstrates not only the possession of a respected academic qualification, but also recognises an individual's character and commitment to developing their own management competencies in a specialised and sensitive field of work.
Study is flexible and caters for those that wish to progress to the full Diploma together with those that only want to go as far as the certificate stage or those that only wish to take one module relevant to their particular role. The pane opposite explains the make up of the full Diploma and the certificate stages.
Baby and Infant Cremations
The Crematorium Management Unit contains a separate section covering this sensitive issue. Those that have previously completed the accredited Crematorium Management unit can upgrade their qualification by completing assignments specifically relating to the management and operational aspects of baby and infant cremations.
ICCM Certificates
On completion of the required combination of core and other modules, students will be awarded the ICCM Certificate for either Cemetery and/or Crematorium management, or the ICCM Certificate in Natural Burial Ground Management. The required combinations are
ICCM Certificate in Cemetery Management:
Cemetery Management
Cemetery & Crematorium Law
Managing Operations and Teams
ICCM Certificate in Crematorium Management:
Crematorium Management
Cemetery & Crematorium Law
Managing Operations and Teams
ICCM Certificate in Natural Burial Ground Management:
Natural Burial Ground Management
Cemetery & Crematorium Law
A choice of one of the other Option units
EXEMPTIONS
Those with non-core subject qualifications gained elsewhere may apply for exemption(s) from certain Diploma modules. The Application for Exemption Form should be completed and submitted with the appropriate evidence requested.