Unfortunately, due to the ongoing Covid-19 situation, the decision has been taken to postpone the Education Seminar 2022, which was due to be held from 24th to 26th February 2022. Options for the event are currently being considered, and students will shortly be sent a questionnaire to ascertain their views.
If you are finding it difficult to work on your Diploma units, please contact your tutor or an ICCM officer for support.
For more information please contact Julie Dunk, Chief Executive on 07976 939585, or at julie.dunk@iccm-uk.com
If you have old qualifications, why not come to next year's Education Seminar and convert one of your modules to a nationally accredited HNC standard? This could be achieved during the course of the Seminar, and would prove to your employers that your qualifications are up to date and relevant, as well as aiding your own personal development.
Further details on old unit conversions and studying beyond the Diploma are available here
Continuing Professional Development
ATTENDANCE COUNTS TOWARD CPD!
The ICCM's Continuing Professional Development (CPD) Scheme is a framework of learning and development activities, which contribute to your continued effectiveness as a professional.
Have you joined yet? If not, get more information here

Education Seminar – class of 2020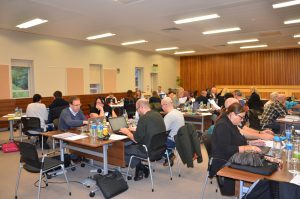 Students hard at work
Quiz night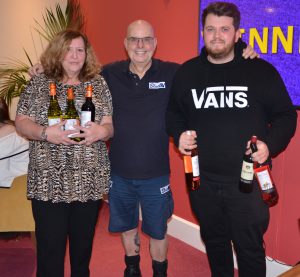 Quiz winners